Expanding Family Planning Options in India
Initiated in 1951, India was one of the first countries to adopt a national family planning programme. Led by the Ministry of Health and Family Welfare (MOHFW), the programme today offers six contraceptive methods: condoms, combined oral contraceptive pills, IUDs, male and female sterilisation, and emergency contraceptives. Clients can access these methods free of charge from an extensive network of public health facilities. Condoms, combined oral contraceptive pills, and emergency contraceptives are also distributed by frontline health workers in rural communities.
ABT Associates and SHOPS (Strengthening Health Outcomes through the Private Sector), a flagship initiate of USAID, has been promoting family planning options in India including the Dimpa programme. Depot Medroxyprogesterone Acetate (DMPA), an injectable contraceptive is promoted in urban and rural areas of India alongside other family planning methods through direct community outreach as well as partnerships with private nursing homes, neighbourhood clinics and pharmaceutical stores. The field team works relentlessly to accomplish these objectives.
Women in rural ares including Muslim neighbourhoods are actively seeking family planning measures, at times against the consent of their family members. This is a new development. Rising economic constraints have further encouraged couples to pragmatically opt for DMPA and other family planning options. Commissioned by ABT Associates, I photographed their programme across Uttar Pradesh and Bihar in Northern India.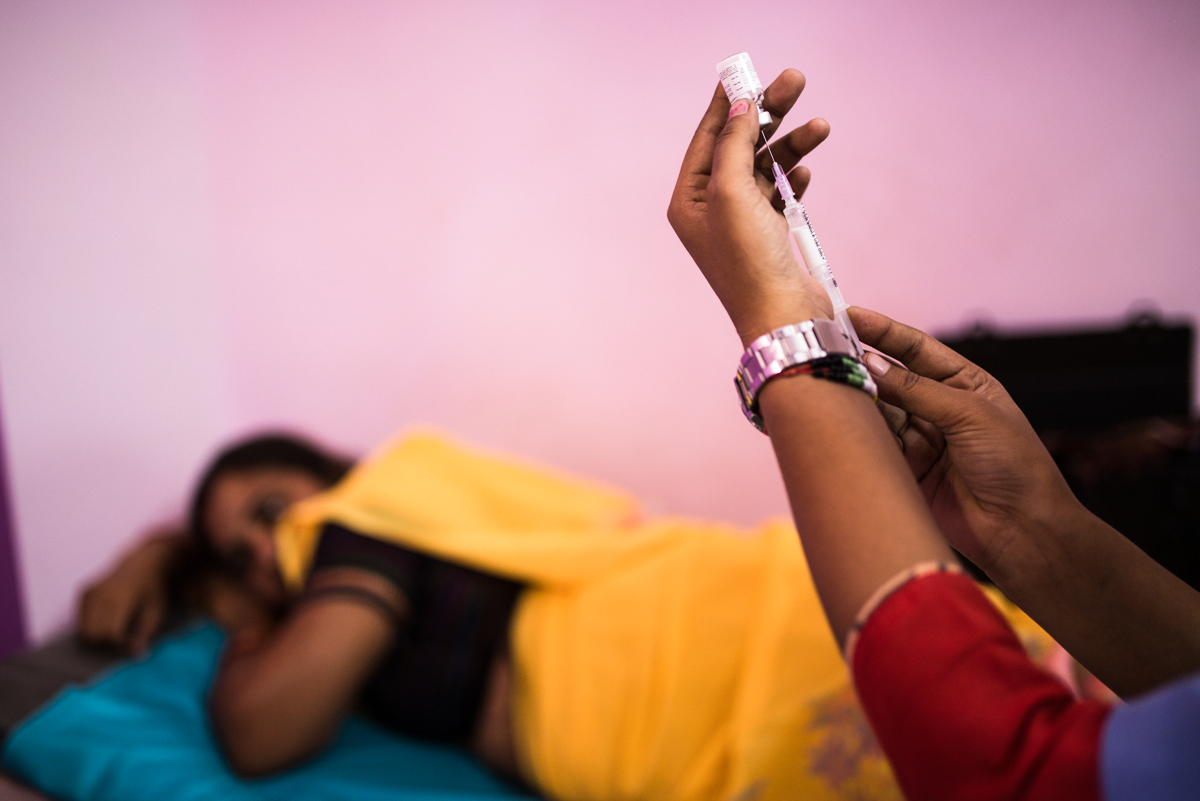 Copyright ©Sharbendu De/ABT Associates, 2016. All rights reserved.